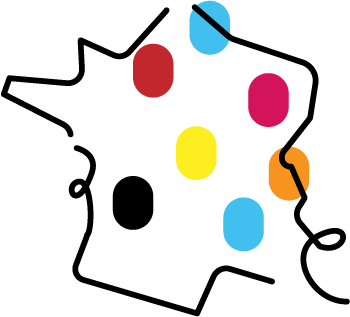 Why not women?
Can you create your company in France if you are a foreigner ?
Were you aware that 15% of entrepreneurs in France are foreigners? That the majority of them, 11%, are non-European? This shows that it is possible to create your own business in France when you are a foreigner, without it being complicated.
What documents are needed to start a business?
Are you a citizen of the European Union, the European Economic Area or Switzerland, or do you reside legally in France? Then, there are no particular steps to take. The non-EU foreigners who want to join us to create their company will have to have a residence permit entrepreneur / liberal profession.
As for non-European students who wish to stay in France after their studies, they will be able to apply for a residence permit for job search or business creation, under certain conditions.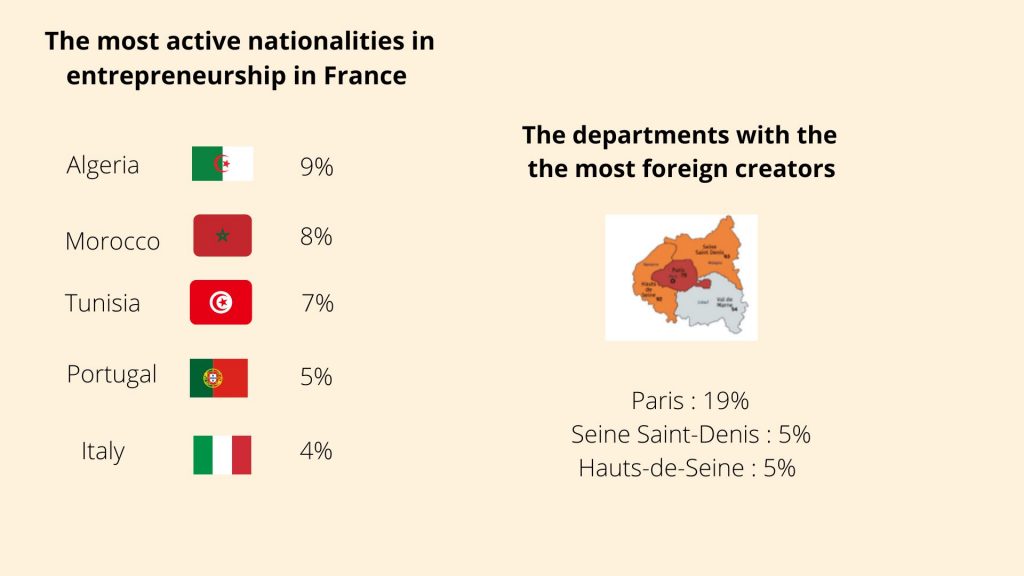 By 2021, nearly one million businesses have been created.

Like the French, foreign entrepreneurs are starting up in promising sectors such as transportation, specialized, scientific and technical activities, and personal services.

Foreigners are creating more businesses in the construction industry.

Source : Entreprendre
What type of business will you create ?
There are different types of businesses in France, with different legal statuses. Will you set up a sole proprietorship or a company ? Would you like to open a restaurant, a business or become a sports coach ? Do you have capital ? Do you have partners ? How will your profits be taxed ? Each of cases has its own legal status adapted to your situation.
The two most used company forms in France are the EURL, the Single Person Limited Liability Company, and the SARL, a limited liability company. The micro enterprise is also very popular. To help you choose, many sites exist, such as the official site of administrative information for companies.
International students, don't miss out on the National Student Entrepreneur Status !

It allows students or young foreign graduates of French higher education to build and develop their business creation project.

They will be able to benefit from support within a Student Pole for Innovation, Transfer and Entrepreneurship, PEPITE, located on university campuses.
To go further :
How to open a restaurant, a business, become a home salesman or create a transport company ….. Here are some examples to guide you step by step on this official site … Also consult the very complete site of the bpifrance (only in French).
The French government has created a website entirely in English, my company in France, solely dedicated to foreigners who wish to create their business in France.
Video :
If you create your company, you may have employees. So don't forget the rules related to labor law !