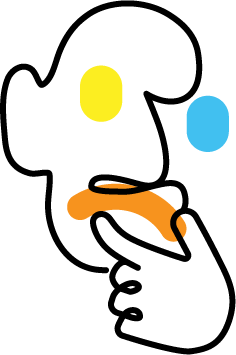 Does it sound strange to you?
Why are there no religious meals at the school canteen?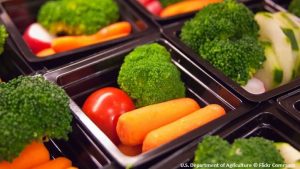 This year, Myriam will enter preparatory course (CP) and will eat for the first time at the school canteen. Her parents, Alexandre and Sarah, are worried: they are practising Jews and fear that their daughter will have the obligation to eat food that does not fit the rules of their religion. In public schools in France, there are no religious meals (neither kosher nor halal) and sometimes there is pork at the canteen.
"Don't worry, said Myriam's teacher. In our school, like in most schools, when there is pork, there are also other dishes: chicken, fish or a vegetarian menu so that all children can eat together, whether they are Jews, Christians, Muslims or Hindus."
These explanations reassured Myriam's parents: their daughter was afraid she wouldn't know what to eat at the canteen and thought that she would have trouble making friends.
"You know" explained the teacher "putting laïcité on the plate adds fraternity to the table!".
Laïcité was not as bad as what Alexandre and Sarah had imagined. Their daughter wouldn't go against the principles of religion by eating at the canteen. And with such a nice teacher, they didn't doubt that Myriam was going to feel very well at her new school!
To go further
Learning French
« Ils craignent que leur fille soit », « Ils ne doutaient pas que Myriam soit », « Pour que tous les enfants puissent »… To express a feeling or after "que", French people use a tense called subjonctif. These exercises will help you learn it.
Discovering more about the subject
Food and religion : a little culinary help (in French) to understand what kosher and halal meals are and to know what Christian people eat during their religious holidays. You will be able to make your guests happy whatever their religion!
You have questions on laïcité? The website by Génération Laïcité (in French) answers questions such as: can I be dressed the way I want on the street? Can I pray at school? Can school staff speak about religions?
Video
For the full video and many others subtitled in 7 languages, register on Ensemble en France's MOOC. It's free!