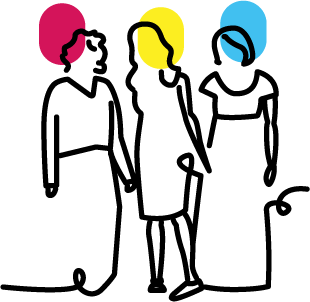 Why not women?
Catherine Deneuve and women's liberation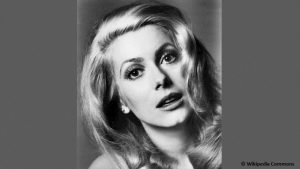 Catherine Deneuve was not the only famous woman who wrote down her name on the "manifeste des 343" – Françoise Sagan and Simone de Beauvoir signed it as well, but the actress knew that her signature would have a strong influence. By signing the "Je me suis fait avorter" ("I got an abortion") petition, she was joining and supporting thousands of other anonymous women who didn't dare say that they aborted in secret. In 1971, this revolutionary petition which could lead the signatories to jail stirred opinions and politicians. It was the purpose.
Yes! In France women had to fight to get to master their bodies, to be able to choose "if I want, when I want" to have children. But they went through years of fights, debates and protests to get there.
With this famous petition, they were publicly saying "no" to clandestine abortions which could lead to death, infertility or criminal prosecution. Their call was heard: abortion was legalized in 1975, with the law held by Simone Veil. Nowadays, in France, many structures allow women to be assisted in their desire to have a child… or in they will not to have any!
To go further
Learning French
"Qui" or "que" ? Practice using the right word with this exercise !
"Dû" is an irregular past participle. There are many others like "lu", "venu", "vu"… Here is an exercise to review irregular past participles!
Discovering more about the subject
Simone de Beauvoir is an icon of feminism in France, partly because she wrote 

Le deuxième sexe

. Learn more about her in this video.
You don't know who Catherine Deneuve is? Watch this video to discover her most famous movies!
Françoise Sagan is a famous French writer. Read her portrait here.
Video

This video recounts the evolution of women's rights in France through vintage images