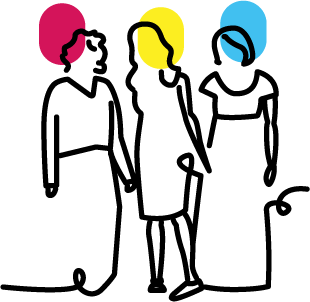 Why not women?
How to become a lady in gold?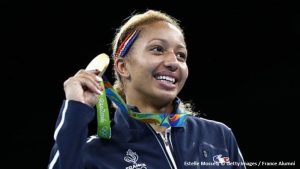 Estelle Mossely hits the ring as hard as life. That's probably why getting an engineering degree was not enough: she had to become the first French Olympic champion in the history of women's boxing. "It's for my parents that I'm fighting. I need to take revenge," she says. Born in France of a Congolese father and a Ukrainian mother, Estelle Mossely wanted to succeed for them. When they arrived in France they had to start their lives from scratch. Estelle Mossely fights a lot in the name of others. She founded the European Observatory for Women's Sport to put K.O. prejudice and makes boxing more accessible to girls. "Do it if you want to" remains her best advice to lead girls into the ring and guide them in life: sometimes it leads to gold!
To go further
Learning French
"La boxe", "le tennis" and "le cyclisme" are very popular sports in France. With this link you will learn the vocabulary of sports in French
To give advice : « fais-le », « il est nécessaire », « il fallait que »… are different ways to give advice. Discover the structures of sentences and exercises here.
Discovering more about the subject
These women who scored the Olympics : this slideshow invites you to discover the women who have left their mark in the history of the Olympic Games.
Video
Estelle Mossely won the gold medal at the 2016 Olympic Games: a portrait of a boxer who never lets go.