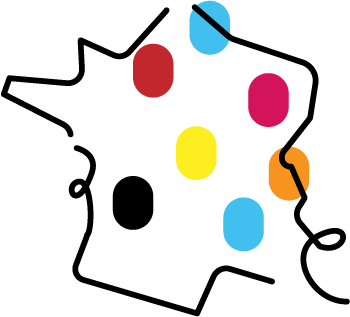 Working in France
Foreigners and "made in France" couture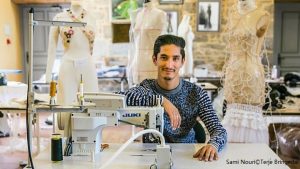 "Dior? Chanel? Have you heard of them? Is it a good place to ask for an internship?" Sami Nouri had to be an audacious young man – aged 16 – and a naive foreigner – he was Afghan – to ask such questions to his sewing teacher. The young refugee was all these things, but he also had lots of talent. After a very successful internship at Dior, Jean-Paul Gaultier welcomed him for a two-year apprenticeship at his workshop. Sami, the child from Mazâr-e Charîf, became one of the most promising talents of French haute couture.
Foreigners who work in the world of fashion in France don't all have such outstanding stories. But their know-how has benefited the fashion industry for a longtime.
Who does remember that, in 1840, almost half the Parisian tailors were foreigners? Germans and Belgians were on top of male tailoring. Polish, Czech, Austrians, Romanians and Italians were mastering women's fashion. Today, foreigners working in sewing workshops don't come from the same countries anymore: many come from Pakistan or from Africa.
In the meantime, Parisian workshops have seen Jews from Eastern Europe, Armenians, Kurds, Serbs, Turks, Laotians, Vietnamese, Chinese… In other words, foreigners mostly from countries in crisis, whatever the time.
Sami Nouri is no exception to the Parisian couture, whether it is made by everyday tailors or famous fashion designers.
To go further
Learning French
"Devenu", "venus", "ont changé", "se sont succédé"… How to use passé composé and how to make the participe passé agree? Find the rules and some exercises here and there.
Do you speak fashion? Exercises, quizzes, vocabulary, podcasts, videos, transcriptions, teaching material… You will go deep into the fashion world with Radio France International and their file on that subject which is adapted to different levels.
Discovering more about the subject
To read, to watch and to share, the file of the cité de l'immigration on the contribution of foreigners to Parisian fashion.
Watch this short video that tells Sami's story. He arrived alone at Tours train station aged 14.
Video
Haute couture or ready-made clothes? What are the differences, how much does it cost, what are the rules… You will learn everything in this video by France Info